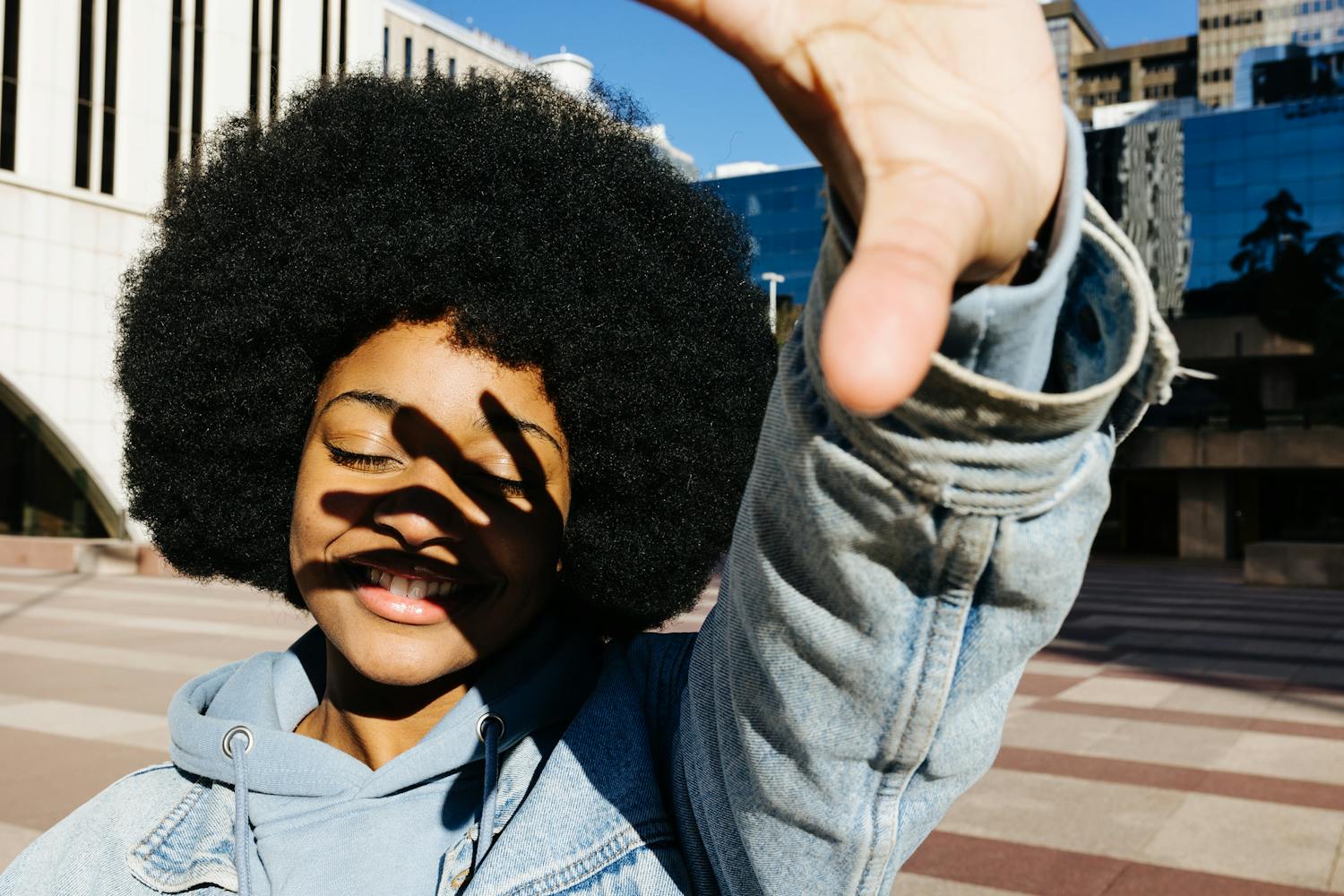 Do black skins tan?
THE black and dark skin they have characteristics that protect them more from UV rays than lighter phototypes. First, its epidermis is particularly thick (up to 8 times thicker than the epidermis of light skin). Second, black skin melanocytes produce a greater amount of melanin, a pigment that colors and protects the skin during sun exposure. Therefore, black skin in the sun tans … and even a lot! So obviously if your skin is particularly dark the difference (before/after the sun) isn't always as visible as on lighter skin you'd notice or even notice. partner about bikini sessions on the beach.
Tan yes, but rarely sunburn!
Black and denser dark skins are more resilient sunburns. However, between 10 and 15% of UV rays pass through the epidermis in black skin. The latter, therefore, are not completely spared from the risk sunburns in case of intense and prolonged exposure. And the parts of the body that are not exposed to the sun (palms of the hands, soles of the feet, underarms, buttocks, etc.) are even more vulnerable. Finally, people who have a dark phototype and who live in regions with little sunlight have a thinning of the epidermis that increases the tendency to burn. .
Black skin: watch out for the sun!
Sun allergy, skin cancer or even hyperpigmentation … Black and dark skin types are not immune to sun damage.
Sun allergy: dark skin also affected
i'the allergy is to the sun corresponds to a more or less severe skin reaction linked to exposure to the sun. There are several types: the mildest form and the most common called solar luciteto more serious and less common forms (such as solar urticaria, polymorphic lucite, etc.). sun allergy affects all skin tones equally. Therefore, black skins are not spared in any way. Dermatological follow-up may be necessary if episodes are intense and relapses are recurrent.
Black skin and skin cancer: no risk 0
Contrary to popular belief, black and dark skin tones are not immune skin cancer(although the risks are reduced compared to light phototypes, we do not hide it). Squamous cell carcinoma is the most common skin cancer in black people, but black people are also affected by malignant melanoma (source 1). Additionally, black-skinned patients are more than three times more likely to be diagnosed with advanced-stage melanoma than white-skinned patients. Finally, keep in mind that dark skin is most at risk for acrolentigious melanoma (a form of skin cancer that develops on the ends of the palms of the hands and soles of the feet or under the nails). All this to say that even with black skin, prolonged exposure without protection is strictly advised against!
Hyperpigmentation: THE pet to kill!
If the fort melanin pigmentation black skin preserves them more from the effects of skin aging, it is different for brown spots. And yes, if you have black skin. or dark, the appearance of wrinkles and fine lines is delayed, but on the other hand, you are more exposed than fair skin to the risk of sufferinghyperpigmentation.
Dark circles, slow even melasma… Exposure to the sun greatly favors this type of reaction. Other factors can be involved, such as inflammatory lesions (caused by pathologies such as acne) or the taking of certain medicines (this is especially the case with antibiotics such as tetracyclines).
How to protect black skin from the sun?
So, you have understood that it is recommended to protect your skin from the sun even when your skin is dark. And it starts with use covering clothing preferably light-colored and close to the body. Prioritize the long sleeves and the pants (instead of shorts, skirts and bermuda shorts). It is best to cover body parts prone to hyperpigmentation in dark skinned people such as knees or elbows.
In order to prevent the development of dark circles i hyperpigmentation spots at face level, you should opt for sunglasses whose shape closely follows your temples and protects both the front and sides of the eyes. A wide-brimmed hat O A cap it also allows you to walk outdoors while keeping UV rays at bay.
Should Black Skins Wear Sunscreen? for what
For its part, sunscreen should also be part of the black skin care routine. In fact, if the risks of sunburn or skin cancer are limited, dark skins have a greater risk of hyperpigmentation. Daily exposure to UV rays increases the development of brown spots (lentigines) and increases the risk of melasma (mask of pregnancy). Some people with dark skin, therefore, do not do without sun protection, fearing the aggravation of their glasses or even avoiding hyperpigmentation in areas of the face such as the forehead or lips (dark lips).
Opt for a sunscreen to apply daily (as a day cream or in addition). Ideally, choose a product that contains effective anti-dark spot active ingredients that increase shine, such as vitamin C For example.
Which sunscreen is best for black skin?
Use a moderate sun protection factor (SPF 15 to 30)
Make sure your sunscreen targets both UVA this UVB. UVA rays are painless, but they are nevertheless very dangerous. They penetrate the skin very deeply, to the cells of the dermis. They are responsible for skin aging and hyperpigmentation. On the other hand, UVB is what causes burns and sunburn. Finally, in the long term, these two types of UV can cause sun allergy or even skin cancer.
The level of UVB protection is determined by SPF (sun protection factor). Daily and even in winter, black skin should be protected with a light to moderate SPF: from 15 to 30.
Sometimes an SPF 50 is necessary
When the weather comes, it's better to opt for a slightly higher protection factor, especially if you plan to go outdoors. A sunscreen of SPF50 then it is recommended. Finally, if you want to avoid the phenomenon of hyperpigmentation in certain areas (glasses, lips, forehead, elbows, knees, etc.) it is better to opt for a SPF100 in these parts of the body.
Be careful, sunscreen is no exception to the rule. Like all beauty products, it is perishable. Its expiration date: one year after opening. Beyond that, you don't need to rely on effective protection. So it's rubbish!
A cream adapted to the type of skin (oily, dry, mixed…)
If you have combination to oily skin type, choose mattifying sunscreens with a light texture. On the other hand, if your the skin type is dryyou should resort to rich creams. You can also opt for oils or balms that incorporate sun protection.
A tinted cream without white streaks
When you have black skin, it is better to forget about the good old thick white sunscreen at the risk of having white or even grayish skin or showing white spots. Therefore, we favor tinted creams with sun protection. Some foundations (primers), BB creams, CC creams or even some foundations also contain sunscreen.
What if you tried solar fluid?
Finally, if you fear white marks and application difficulties, you should try solar fluid. The latter offers a very effective protection similar to that of creams, the set is easy to spread, penetrates easily and does not leave white stripe.